Go Deeper - Rooted in Truth
February 3, 2023 5:30pm
Address: LifePoint Church, 8540 Combs Rd, Indianapolis, IN US 46237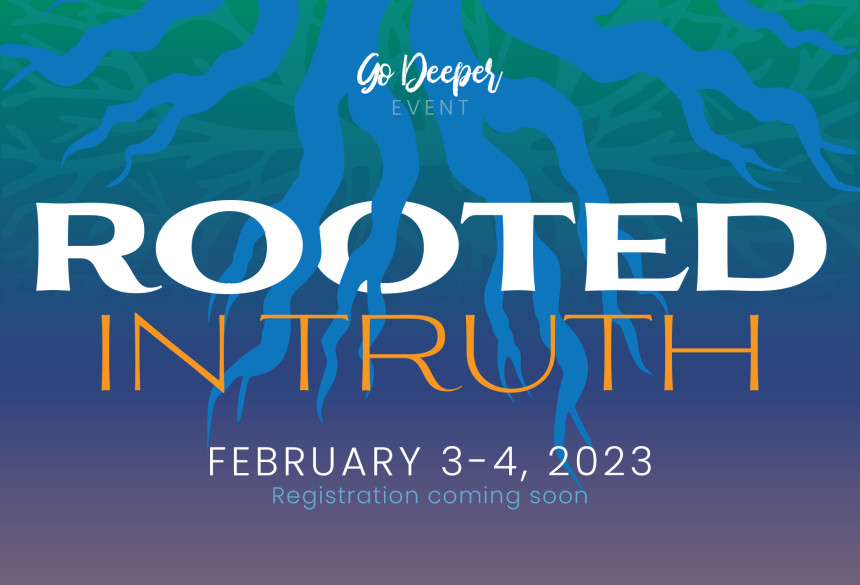 "Live your truth. You are enough. God just wants you to be happy." These common sayings are everywhere in today's culture. They might be common, but are they true?
Join us for "Rooted in Truth," featuring author, blogger and podcaster, Alisa Childers. Alisa will share her years-long journey of wrestling with questions that struck at the core of the Christian faith and how she found the truth. During the weekend we will examine common modern lies that are disguised as truth in today's culture.
As always, this event is not just for women of LifePoint so we encourage you to invite others, both believer and unbeliever alike. You do not have to attend both days and sessions will be recorded. Advance registration is required and the cost is $30 (with discount codes available for LifePoint members).
Registration coming soon! Stay tuned for more details.